One of the common problems most users face when trying to use their headsets with pc is getting the headphones connected. In this post, we have listed a guide on how to use a single jack headset on pc without splitter.
Previously headphones came with two jacks, one for the audio and the other for the mic. Due to this, computers had two ports as well for connecting these headphones.
In recent years headphones have been replaced by a single jack. However, pcs still come with two jacks.
In this post, we will look at how to connect a single jack headset without a splitter.
Recent computers have a single jack for headphones. Hence, you need to connect the headphones and you're good to go.
In case you have a pc with two slots for connecting a headset, the below method will work for you.
Basics on Input and Output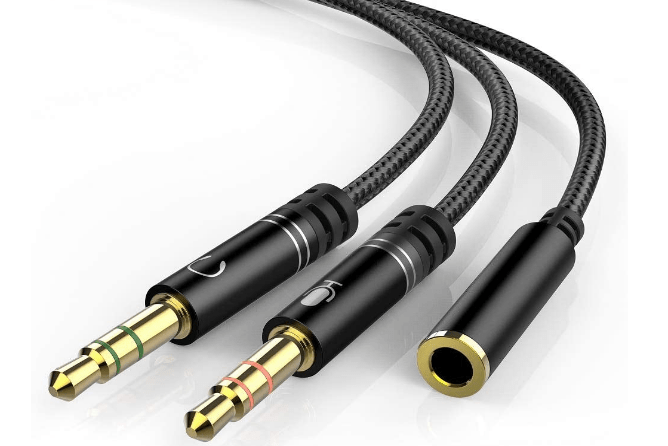 Recent headphones come with three rings on the headphone jack.
Whereas previously, headphones come with two rings on the headphone jack.
Two rings mean the headphones are stereo but do not support input. This means the mic connectivity is not present.
Three-ring on the headphones means the two rings for stereo sound and the other for a mic.
The ports on the pc, which are green and red, have been designed the same way.
Due to this, you would need a splitter to connect the headphones to both the ports.
Can You Use A Singe Jack Headset on PC without Splitter
In most cases, No, you would need a splitter.
However, you can still try the following steps.
If your microphone is not working with the splitter, the following steps should solve the issue for you on Windows Pc.
Open Control Panel
Go To Sound and then Recording.
You will see multiple devices. Look for the mic you are trying to connect and click on Set Up microphone.
Once you have clicked on Set up, microphone Windows will automatically set up the mic.
Once the changes have been done, apply the changes and you're good to go.
For Mac Os
Click on volume Icon and search "Sound."
Go to Sound Preferences
In the Input tab that has opened, select your device and ensure you set it as default.
Once you have done this, your headphones, along with the mic, should work properly.
If these steps don't work, you might have to get a new pair of headphones or invest in a splitter.
Using a single jack headphone on pc can be a daunting task. However, a good splitter will cost you around 1 to 5 dollars, which is cheap enough for most people to afford.
Conclusion
This post was an indepth tutorial on how to use a single jack headset on Pc without splitter.
Let us know if this worked for you in the comments section.
Check our recent content on soundbars, speakers, earphones and headphones.
Related Posts